Accelerated language development through peer-to-peer marking of written assignments. Autograde these written assignments for the teacher.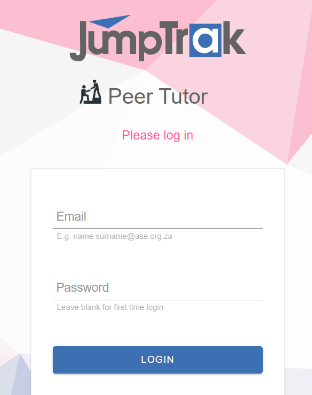 The Peer Tutor Process: Overview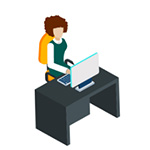 Assign
Create assignments and distribute to the class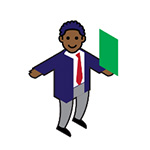 Draft
Submit my drafts, and revisions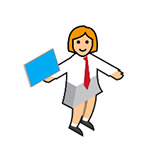 Review
Review, annotate and compare my peers (anonymously)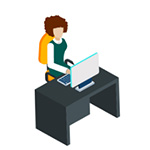 Mark two submissions
The teacher marks the top and lowest assignments, only.
Autograde
JumpTrak™ grades the rest of the class from the peer reviews and teacher's top and bottom marks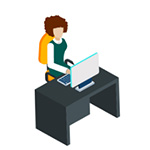 The teacher creates the exercise.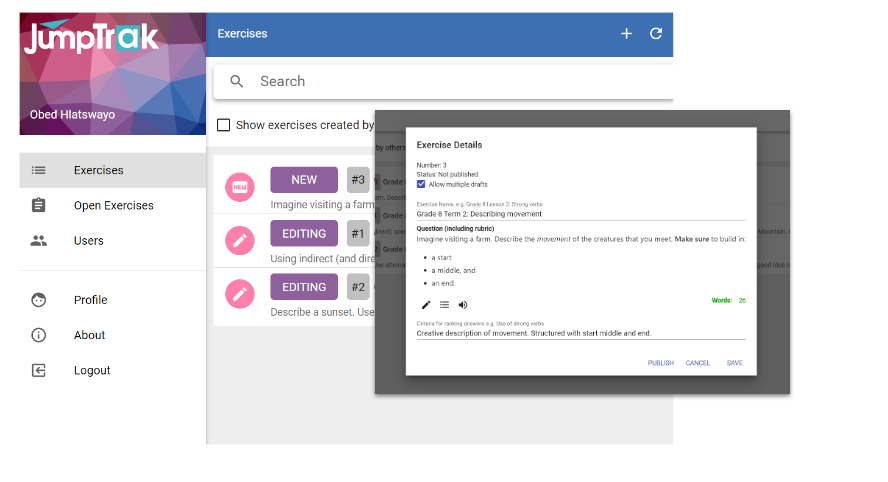 Learners open an exercise and create a draft for review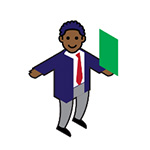 The learner's submit a first draft and send it for peer review.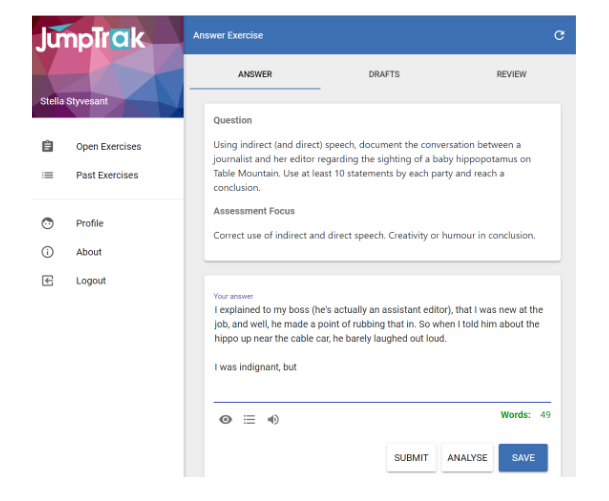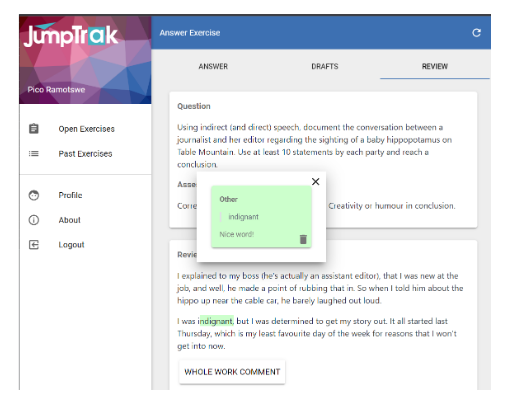 Once submitted, others can review it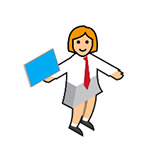 Learner review their peer's submissions anonymous, adding positive and constructive annotations against a simple rubric.
Learners can apply peer feedback and submit new draft submissions for a subsequent round reviews.
Learners perform ranking by saying which is better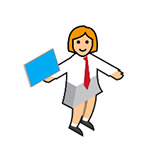 The teacher initiates peer ranking where learners score anonymous submissions against each other.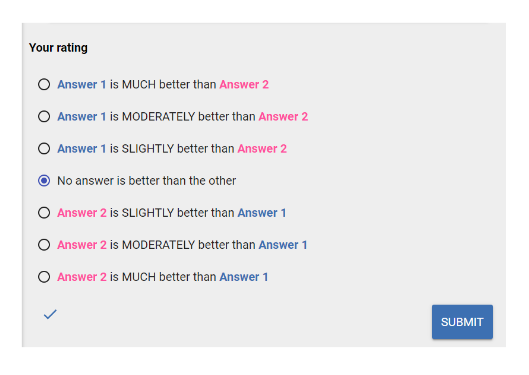 Educator marks the selected top and bottom draft submissions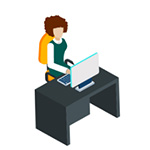 The teacher concludes the ranking and is presented with the top and bottom ranked submissions. The teacher gives these an educated mark.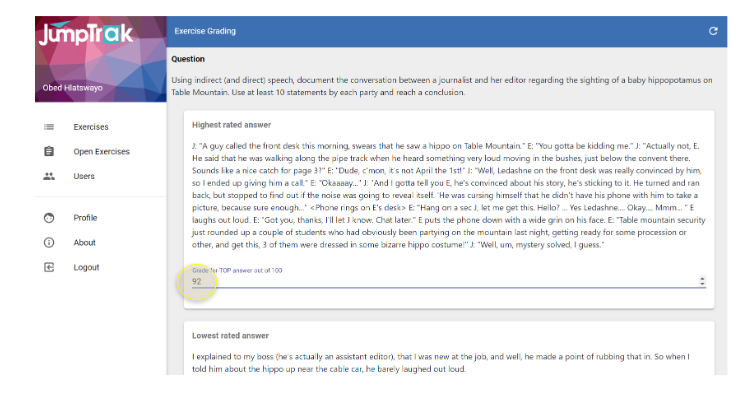 JumpTrak™ completes the Grading
JumpTrak™ then completes the process by assigning a grade to each assignment from it's ranked peer reviews and the teacher's marked responses.